Osmanthus blooms in the fruitful autumn. In the morning, September 15, Opening Ceremony of 2018 Silk Road Xi'an International Orthopaedic Congress was convened in the grand hall of Shaanxi Hotel. 43 top overseas orthopaedic experts and more than 300 famous domestic experts from 13 countries and regions participated in the Congress. Moreover, about 2,000 orthopaedic physicians participated in the Congress as well. Professor Hao Dingjun, Executive Chairman of the Congress and Director of Xi'an Honghui Hospital hosted the Opening Ceremony.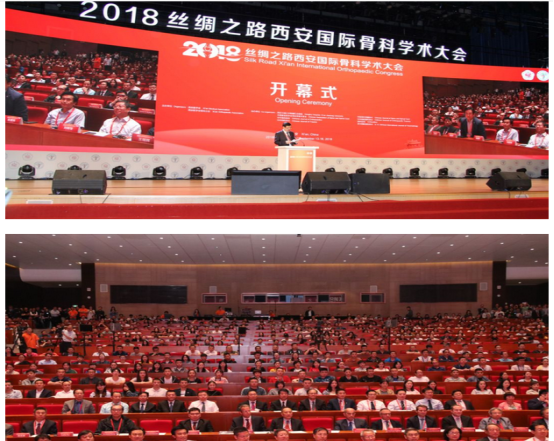 The Congress was sponsored by Xi'an Medical Association and Xi'an Orthopaedic Association, and is organized by Honghui Hospital, Xi'an Jiaotong University, Chinese Association of Spine and Spinal Cord, Chinese Journal of Orthopaedics, Chinese Journal of Trauma, Chinese Journal of Spine and Spinal Cord, Chinese Journal of Orthopaedic Trauma, Orthonline, and U.S. Chinese International Journal of Traumatology.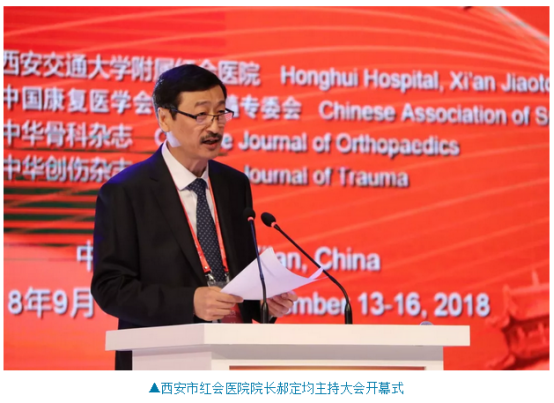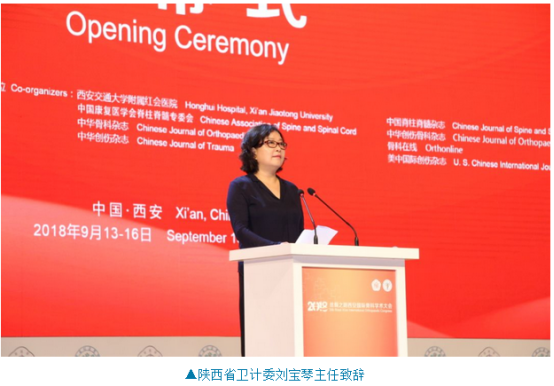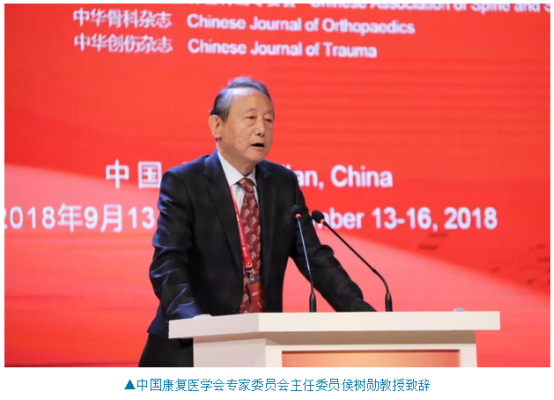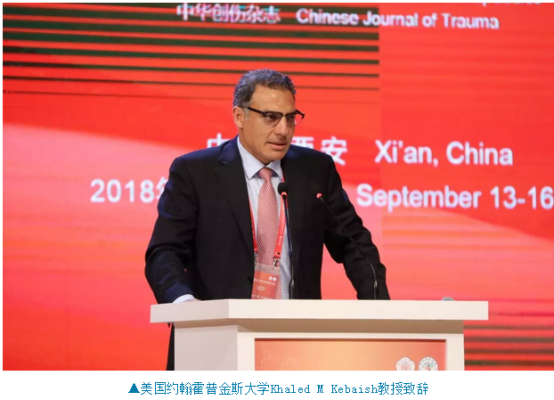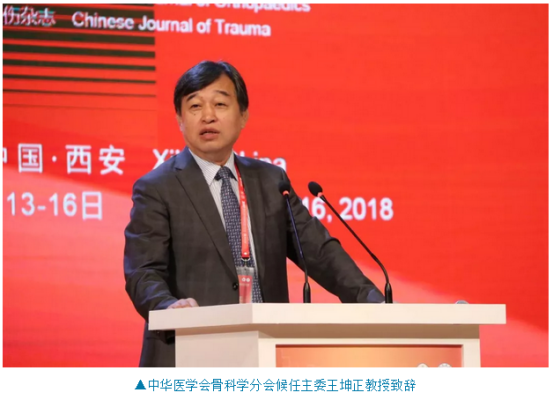 Then, leaders participating in the Congress jointly unveiled the nameplate for Sino-France Clinical Research Center for Musculoskeletal Radiology. Next, 2018 Silk Road Xi'an International Orthopaedic Congress was officially started.
The Congress is constituted by 14 forums, such as the orthopaedic development forum, the spinal surgery forum, the orthopaedic trauma forum, the joint surgery forum, the foot and ankle surgery forum, the hand surgery forum, the sports medicine forum, the pediatric orthopaedic forum, the bone disease and tumor forum, the bone microsurgery forum, the Sino-western combined medicine forum, the rehabilitation & orthopaedics of traditional Chinese medicine forum, the musculoskeletal imaging forum, and the intraoperative monitoring of electrophysiology forum. More than 300 famous domestic and overseas orthopaedic experts introduced the latest orthopaedic technologies, academic achievements, and leading dynamics in global orthopaedic field and shared and discussed relevant difficult and complicated diseases in the form of keynote speech.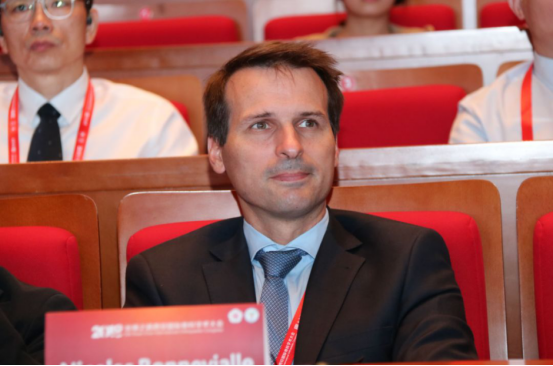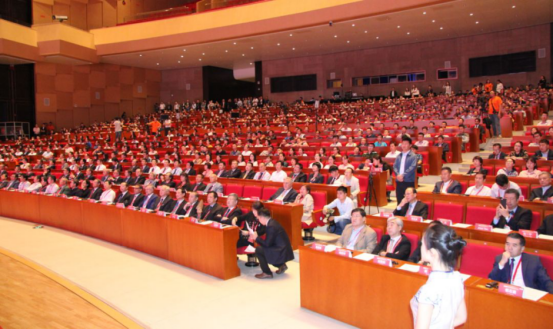 Professor Hao Dingjun, Director of Xi'an Honghui Hospital, said, "Experts participating in the Congress have made great academic and technical achievements in their respective research fields and will introduce and impart their experience to us in the Congress. The three-day academic exchange and academic sharing and contention of 14 forums will actively drive orthopaedic field in Xi'an, in western region, and even in China. Honghui Hospital aims to further promote its leaping development of medicine, teaching, and research and accelerates to realize the goal of "being a 'general orthopaedic' hospital in the world".